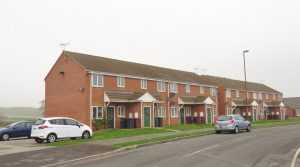 My Business Assets
I own studio flats all the way to 5 bed houses. To the left is a block of 16 one bed flats I used to own in Derbyshire.
I currently own 200 properties in Essex, Cambridgeshire, Northamptonshire, Stafforshire, Yorkshire, County Durham, Lincolnshire, Derbyshire, Ayrshire, North Lanarkshire, South Lanarkshire, Inverclyde, Argyll & Bute, Glasgow City & Stirlingshire.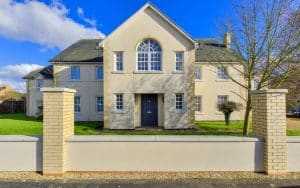 My Home
I own a beautiful 7,000 sqft. seven bed house in Cambridgeshire pictured left.
I bought it for £555,000 back in 2007. I have spent over £250,000 on it to make it like a true footballers pad.  I also have planning for a 3,000 sqft. leisure complex to be built to include a swimming pool, games room, cinema room and salon. I hope to have this complete by 2018.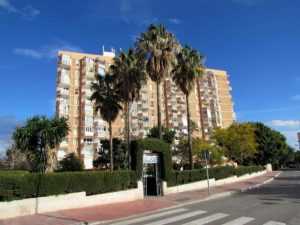 My Holiday in Spain
I have a flat in Benalmadena Spain and a chalet in Hemsby, Great Yarmouth.
We go to Spain about 10 times a year. It's a small one bed two bath apartment with great facilities and 24 hour concierge.  I have my touchscreen laptop permanently stationed there so I can do my work when I feel like it.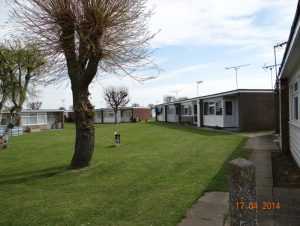 My Holiday Home in Hemsby
Now let me tell you about the chalet in Hemsby! I had holidayed here as a teenager and by a twist of fate I got offered a chalet many years on.
I bought it in 2005 for £15,000 as an investment.  Let's just say it didn't work out long term.  I tried to sell it but the highest offer I got was £7,000.  So I extended the lease to see if that would make a difference but still I never got a decent offer.
In a moment of clarity (or madness!) we decided to refurbish it for £6,000 and make it our holiday home.  It will be finished April 2018 and I will let you know if we recommend the experience.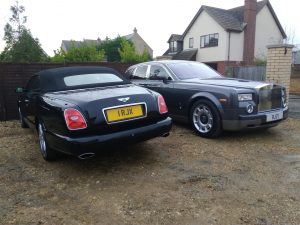 My Cars
For all the petrol heads out there here is my car portfolio:
Rolls Royce Phantom
Bentley Azure
Range Rover Revere Supercharged
Smart Brabus
Rolls Royce Phantom Coupe (on order)
So if you do see me on the road don't be shy and toot hello!  Now I will level with you here. I am obsessed with cars. I have no idea why. I hardly drive them and when I do I rarely go above 70 mph.  I spend hours looking at cars on Ebay and Autotrader looking for my next target.
I have also bought around 70 old Mercedes, Bentley, Rolls Royce and BMWs to try my hand at classic car dealing. I love the prestige cars from the 80s and 90s.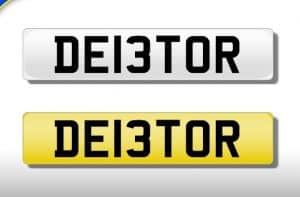 Registration Plates
I own four quality registration plates and some cheeky plates as well.  My quality plates which some are on my Roller and Bentley are:
1RJX
RJZ 1
1XAJ
RJI5
I go for "RJ" plates as that is how you pronounce my name.  Collectively they are worth about £100,000 however it is unlikely I would ever sell them unless I got an offer I couldn't refuse.
The other cheeky plates are:
WR65TLE
CH65LEA
DE13TOR
H A11UJA
GR0 2 PRO
SS51TTT
A D55 LET
and a few others.  Let me know if any of them catch your eye as I want to sell them.  I dabbled a bit with investing in number plates however I realised I wasn't half as good as investing in property.
I quite like DE13TOR…..
as I have a bit of debt(!) however I don't have a car new enough to put it on as I am allergic to depreciation.  You will gather that from reading my advice. Have you had a chance to read any of it yet?
Other Assets
We don't have anything else much of value really. We have the standard stuff like flat screen TVs, laptops, furniture etc. but nothing of real resale value.  We don't have any expensive jewellery or watches or artwork.  Not to say I might invest in these in the future.
One investment that has caught my eye is handbags! Yes really. Handbags. They can be quite investible.  I must be the husband from heaven I guess. LOL.
Click here for more about Ajay Ahuja.
The Ajay Ahuja Website – full of free advice, property tips and more…