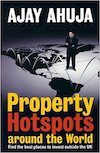 A Note From The Author
Over the last 4 years we have seen property prices in the UK more than double.  There may be some more room for capital growth but the growth will be at best modest.  The reason for this is due to the market correcting.  Property used to be cheap!  As an accountant using various asset valuation tools I was able to spot this undervaluation in the market.  I was not, however, able to spot how quickly this correction would happen!  With hindsight the real reason why prices have rocketed is due to every lender in the UK now offering a buy-to-let mortgage.  Since the banks allowed us to fund second, third, fourth and even more properties (in my case especially!) with the rent received from the tenant it was a simple case of supply and demand – buyers exceeded properties.
Now with yields below 5%, property in most of the UK look very unattractive.  Especially with rates rising and borrowing rates in excess of 5% novice investors are finding that there is a shortfall between the rent received and the mortgage payment.  Novice investors are having to contribute out of their own pocket to meet the mortgage payment.  For the wise investor he has been forced to abstain from the market or to travel all around the UK to find a suitable area to offer a decent return on his money.  These few areas left will dry up without a doubt.  This is why this book has been written.  If you wish to carry on investing in property you need to go INTERNATIONAL!
I would rather not invest abroad if there are suitable investments in the UK.  You have the barriers such as distance, language, tax and legal differences and these have to be all managed.  However, I challenge any expert to present to me a better investment than property.  Property is a sure way to wealth.  It is the only investment that you can gear up to 85% Loan To Value, be funded by someone else (i.e. the tenant) and requires little effort from yourself.  You can duplicate the process as many times as you like without restriction.  So the barriers are worth overcoming as there is no other asset investment that can compete with property.
The hotspots I have chosen give you a good spread of the world.  It makes an enjoyable read purely from a general knowledge point of view.  If you read deeper in to each hotspot you can see that each hotspot is worth a visit based on the financial fundamentals.  It would make a great trip based on any fundamentals!  Each section of the template is valid and I would suggest you use the internet to gain further knowledge of each hotspot.  If possible invest in a few overseas phone calls to agents out there.  You can gauge a lot from just speaking to the locals.
Well I hope you enjoy the book.  It will certainly make you feel like going on holiday – that's for sure.  If you wish to make contact with me then visit www.ajayahuja.co.uk.
Good Luck.
Ajay Ahuja
Sources:
www.countrywatch.com - Countrywatch
www.bis.org/cbanks.htm - Central Bank Websites
www.worldinformation.com - World Information.com
www.fco.gov.uk - Foreign & Commonwealth Office Country Profiles
biz.yahoo.com/ifc/index.html – Yahoo! International finance centre
www.trade.uktradeinvest.gov.uk/ - UK Trade & Investment
www.lonelyplanet.com/ - Lonely Planet Online
www.weatheronline.co.uk - weather online
www.geohive.com/cd/index.php - Geohive: Global Statistics
www.archersdirect.co.uk - Archers Direct country information
www.virtualtourist.com - Virtual tourist
www.nationmaster.com - Nation Master
www.mapzones.com - Map Zones
www.escapeartist.com - The escape artist
www.dial4aflight.co.uk - Dial4aflight