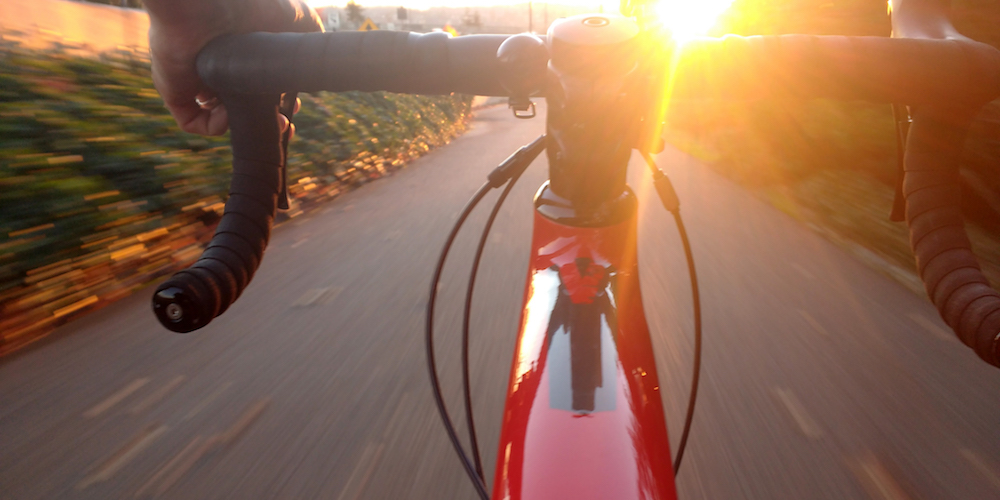 Not a bicycle but a property cycle.  The reason everyone wins in property investment if executed correctly is that if you can ride one economic cycle (which takes about 10 years approx) then whatever you have left is a cash cow.
Take for example a property I bought in Corby back in 2000.  It cost me £16,000.  I had to raise a 30% deposit to buy this property.  I raised it by borrowing it at penalising rates over a 5 year period.
For the first 5 years of owning this property it lost me money month on month.  This was because I had to pay the mortgage and the unsecured loan.  Now however it is a very different story.  My monthly cashflow looks like this:
Rent (LHA Rate) £500
Mortgage £34
Profit £466
That I am sure you will agree is a great deal.  The good thing also is the risk on the above property is very low.  The property only needs to be let 3 weeks a year to break even.
Now would you have
borrowed a deposit?
Took a 5 year negative cashflow hit?
Not sold the property when property prices peaked?
If so then you can safely say you are an investor who knows the nature of property investment and plays the game for the long term.