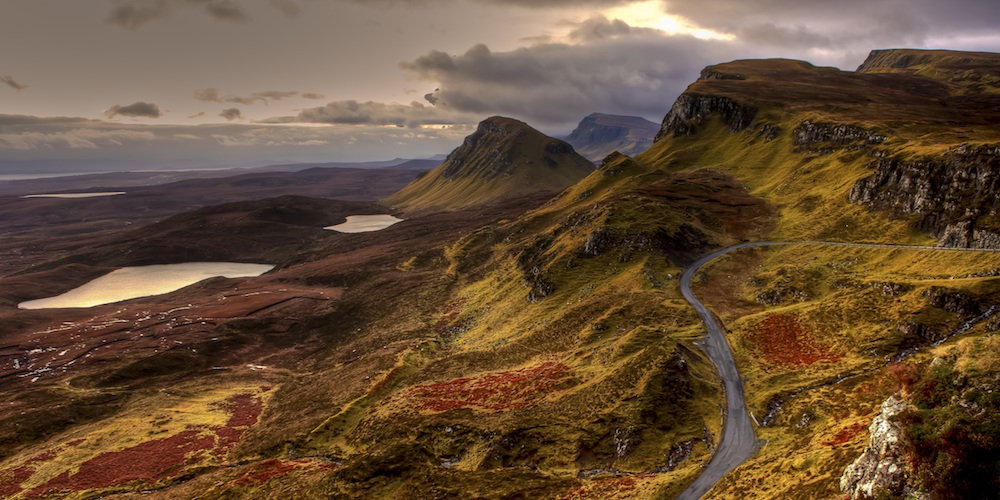 I had a chance encounter with an advert for a cheap property in a little known place called Campbeltown in Scotland.
I was surfing around just looking for new areas to invest in and I found an advert for a 1 bed flat on the high street in Campbeltown for £12,500.  It was so cheap that I did not bother to work out the yield or negotiate it I just told the estate agent I will have it.
Now I always used to do this.  I would see more properties than my pocket could afford and then I was left wondering how I was going to pay for it all!  This situation occurred with this property.
At £12,500 I could not resist.  I got a survey but I thought the survey was going to come back saying it was unsuitable for lending purposes.  At the time I think I actually wanted it to come back unsuitable so I could pull out and save face.
But no.  the property valued up and was good to go!  Now I needed to raise the cash to buy the property.  This is where MBNA came in.  They had sent me some blank cheques which I could write and get 6 months interest at 0.9%.
So when it came to complete I simply wrote a cheque.  No arrangement fees, virtually no interest, no valuation needed for MBNA and no stupid questions from the lender.  It was the easiest bridging loan I have ever got.
The reason I had access to this £12,500 was because I had applied for credit cards.  Simple.  I had the cards to use.  I did not have the need and then sought to get myself some credit cards.
I remember when I was around age 28 or 29 when I used to welcome the junk mail from credit cards (remember those days?).  I would fill them out religiously and most refused me.  However the following credit card providers accepted me.
MBNA
Liverpool & Victoria
All the others refused me as I had no proof of income.  It was funny that both my banks I was using at the time refused me.  Now I have a total credit limit of £26,600 with MBNA.  I no longer have anything with Liverpool & Victoria but I am not sure why.
So my advice to you is GET SOME CARDS.  Remember they give you offers and incentives to borrow so as long as you are on the case you could fund your next deposit or even property purchase by using credit cards.
Think about it – when a credit card company gets a new tranche of funding who do you think they will want to lend it to first? Their existing customers of course!
I did a search for:
credit cards adverse
and you can definitely get credit even if you have poor history.
So do the search now below and get applying!